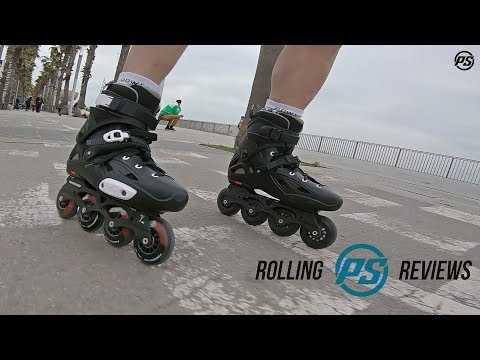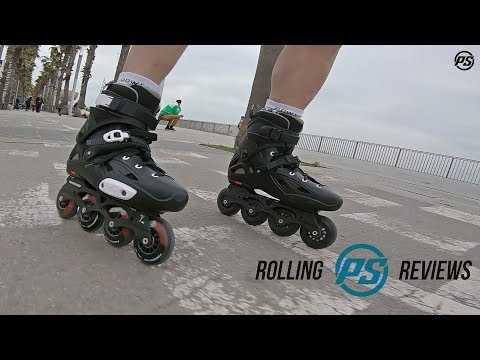 Manufaturer: Powerslide
Art. 908276
Powerslide - Imperial One 80 - Black Crimson
pair of skate (2 skates)
tool
instruction
If the ordered goods do not meet your expectations, you have the right to return or exchange them within 14 days of receiving the order.
A product with a physical or legal defect (warranty) can be used to make a complaint within 2 years from the date of purchase.
Costs and shipping methods depend on the total sum of the order and the shipping address - details can be checked here.
Product details
Powerslide Imperial – one of the most popular Powerslide skates – make comeback in 2019. Skate which was held in high regard by thousands of users worldwide, full of innovative ideas and features, lost none of its charm during 8 years on the market and still offers a solid offering for anyone looking for supportive, durable and sleek freeskates. Combining function and style, the Imperials are no shy of urban environment.
Skates are based around rigid hardboot made out of durable material further reinforced by addition of glass fibres in to the compound. The rigid shell provides excellent support, ensuring stability and safety even on big wheel frames with high centre of balance. No surprise that Imperial boot has become a gear of choice for many of world's best freeskaters. Speaking from our customer's experience, we can safely say that shell is best fitting for users with narrow to medium feet, offering tight, secure fit and great energy transfer. The boot itself can withstand a lot of abuse, but it's longevity is even further increased by addition of replaceable slider located in place most prone to damage during falls.
Other recognizable Imperial feature are metal plates sunken in to shell material in place of traditional mounting points. Each one of them has built-in X-slot system, which allows for smooth and precise frame position adjustments, both to the sides and front to back. This has always been one of strong points in Powerslide freeskates and we encourage you to take time and experiment with X-Slot to find optimal setting for yourself. In addition, metal plates reinforce frame and boot connection, making it more rigid and greatly improving energy transfer. Mount spacing is 165mm and boots are compatible with most of the frames which use this standard – also triskating ones.
Inside the shell you will find a new version of well-known MyFit FatBoy Dual Fit liner, this time made with special Recall padding which adjusts to your anatomy in body temperature. Naturally, the liner can be heat-moulded for better effect, just like previous versions. It is also laced in the upper part, a feature which allows securing tongue in place. The boot itself is fastened by shell lacing and two buckles – micro metric "spider" 45 degree closure as well as more traditional buckle with receiver on top of the cuff.
Imperial Black Crismon 80 comes with classic Gamma frame made out of casted aluminium. It is 243mm long and fits four Powerslide Hurricane 80mm wheels of 85A hardness. Powerslide used solid Wicked ABEC7 bearings to complete the package. Overall, it is a swift, universal setup which has proven itself in urban environment through the years. 4X80mm is no doubt a canon of freeskating – a choice of millions for urban skating and slides. Moreover, after replacing the outer wheels with 76mm ones, creating rockered setup, skates will be a good choice for start of adventure with freestyle slalom. Imperials receive bonus points here thanks to their superior rigidity and slim profile, making them one of the most popular skates for beginners in cone slalom.
Even though years have passed and new models hit the market, Imperial lost none of their charm. It's still one of the best hardboot designs on the market, offering characteristics which will appeal to beginners and advanced skaters alike. Imperial Black Crismon 80 version is the latest entry in classic Powerslide freeskates line and won't let you down if you are looking for a pair of good skates.
About manufacturer
Other products of this producer
Powerslide - Imperial One 80 - Black Crimson
0.0
This product has no reviews yet.
Add first !