+2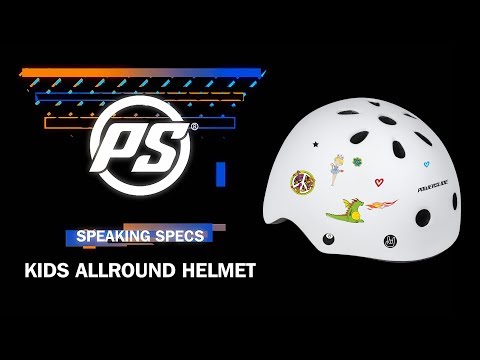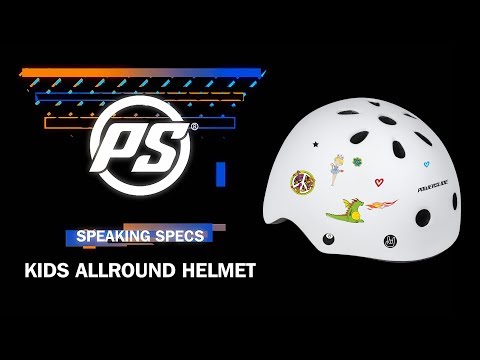 Manufaturer: Powerslide
Art. 906022
Powerslide - Allround Kids Helmet - White
If the ordered goods do not meet your expectations, you have the right to return or exchange them within 14 days of receiving the order.
A product with a physical or legal defect (warranty) can be used to make a complaint within 2 years from the date of purchase.
Costs and shipping methods depend on the total sum of the order and the shipping address - details can be checked here.
Product details
category: freeskate, aggressive, fitness
model: Allround
shell: High impact ABS
11 vents
micro adjustable head ring
sizes:
- S/M (54-58) - weigh: 363g
extra stickers
If you are buying a helmet, you are certainly well aware how important safety is, especially in sport. Helmets are meant to protect the head – probably most important part of the body. That is why it is so significant to choose a helmet carefully. But how do you know if the chosen one is safe?
Powerslide Allround Kids conforms to EN 1078 standards. It means that the helmet passed all tests designed in particular to verify helmets safety. Powerslide Allround Kids meets all safety requirements so it is fair to say this helmet is safe to use.
Thanks to the PVC shell on the top and the high-density EPS skeleton on the inside, the helmet provides good protection. We can get even better view on this aspect studying the shape of this product. It is designed to protect the head including the occiput. The occiput protection is of great importance for skaters considering that the risk of injuring back of the head is higher in skating than e.g. in cycling. The shape of this helmet was approved by EN 1078 tests, as well as the field of vision that a child has while using this product.
Powerslide Allround Kids is a truly lightweight helmet. It only weighs 363 g (about 12.8 oz), which is important while choosing a helmet for kids, because every additional load is noticeable for them. Skating helmets are frequently used during summer. That's the time when children willingly play outside and do their favorite sports. It is obvious that a helmet has to guarantee a proper ventilation. As for Powerslide Allround Kids it is way beyond proper. The helmet has 11 ventilation holes located perfectly to ensure it is comfortable to wear even during summer heats. You can find the ventilation holes not only on the top but also on the front and back of the helmet.
The helmet comes in two sizes – smaller, head measurement 50 to 54 cm (around 19.69 to 21.26 inches) and larger, 54-58 cm (21.26 to 22.83 in). Additionally there is a microadjustment headring which ensures perfect fit of the helmet. This helmet was originally designed for skaters but of course it can be used in other similar sports (like cycling, skateboarding, scooter riding etc.)
There is one more parameter of the helmet especially important for kids – its look. Designers of this product are well aware of this fact, that's why you can choose between several color versions. Moreover, there are two sticker packs included for your kid to make the helmet look unique.
Powerslide - Allround Kids Helmet - White
0.0
This product has no reviews yet.
Add first !