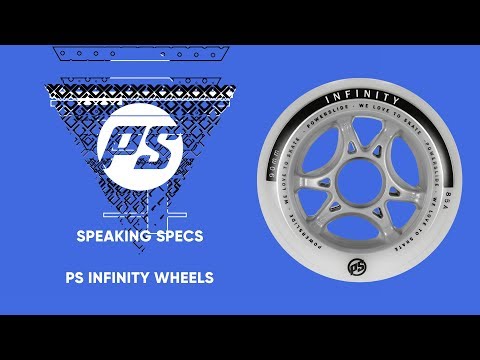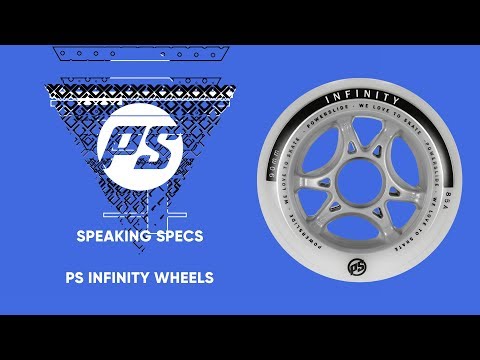 Manufaturer: Powerslide
Powerslide - Infinity II 100mm/85a (1 pcs.) - Green/Black
If the ordered goods do not meet your expectations, you have the right to return or exchange them within 14 days of receiving the order.
A product with a physical or legal defect (warranty) can be used to make a complaint within 2 years from the date of purchase.
Costs and shipping methods depend on the total sum of the order and the shipping address - details can be checked here.
Product details
Powerslide Infinity are mainly fitness skating wheels. They are a great choice for those willing to upgrade their skate and rediscover the pleasure of skating. The wheels are available in most of the popular sizes — 80 mm, 84 mm, 90 mm, 100 mm, 110 mm and 125 mm — so they fit most of the skates.
The hardness of Powerslide Infinity is 85A. It is right in the middle of the spectrum, meaning they are a perfect compromise between speed and grip. If choosing wheel's hardness is a tough call for you, you are probably looking for something close to this one. Thanks to polyurethane used, Infinity wheels are extremely durable. They last long so you can enjoy skating them for a long time before changing to another Infinity wheels setup. Additionally, the wheels provide great rebounce which ensures perfect energy transfer between the wheels and the surface, meaning you can go faster with the same physical effort. The core is durable and it is almost not possible to separate it from the PU, which unfortunately happens too often in some cheap wheels. It is worth saying that the core of the 125 mm wheel is even more advanced. The manufacturer assumed that if someone decides to choose such big wheels (the biggest on the market at the moment, excluding completely different offroad wheels), it is because of seeking the best performance such as top speed and capability to easily keep the velocity for long distances. That is precisely why this core uses high-tech improvements known from racing wheels.
Every wheel is sold as a single piece. Additionally, you can buy 90-100 mm wheels in packs of four and 125 mm wheels in packs of six.
Powerslide - Infinity II 100mm/85a (1 pcs.) - Green/Black
0.0
This product has no reviews yet.
Add first !