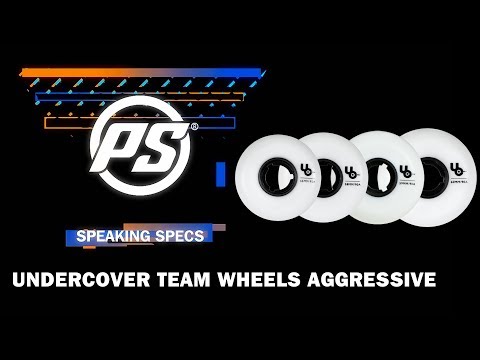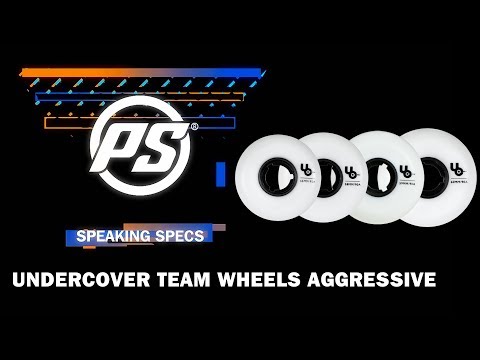 Manufaturer: Undercover
Art. 406182
Undercover - Blank 60mm/90a (4 pcs.)
If the ordered goods do not meet your expectations, you have the right to return or exchange them within 14 days of receiving the order.
A product with a physical or legal defect (warranty) can be used to make a complaint within 2 years from the date of purchase.
Costs and shipping methods depend on the total sum of the order and the shipping address - details can be checked here.
Customer who bought this product, also purchased
Product details
Undercover brand is one of the leading skate wheels manufacturers. It specializes in freeskate and aggressive skating and it is known probably by every fan of these sports. Blank wheels of Team line are one of the newest propositions from Undercover.
Undercover Blank can be found with diameters ranging from 55 mm to 125 mm. Among those you can find wheels dedicated to aggressive skating, freeskate and even speed skating. There are more differences between the wheels than just the diameter. There are various durometers, profiles and even cores designed specifically for different skating styles.
To begin with, lets take a look on the similarities between Blank wheels. First of all, every product was designed to be the best in its category. Each of them was manufactured in the United States using the finest urethane. No matter which diameter you choose, you can be sure that the wheel gives you maximum performance and durability. Most of the wheels are made for aggressive skating and freeskate, so jumps, stairs or slides are of no concern to them. Doing tricks, even hard ones, is pure fun when using these wheels. Every model goes with 608 bearings – the most popular bearing's type for skates.
Design is one more thing that is identical for every Blank wheel. There is just a little Undercover logo. Another writings you can find on the wheels are durometer, size and profile. That's it. There is nothing more than that. Except for these little writings the wheels are completely blank. Most of them are white. Picking white as the wheel color is not a coincidence. White PU is pure. There are no additional coloring pigments. It is important for performance of the wheel. Moreover, white PU is claimed to be longer lasting than colored PU. Another advantage is the fact that modest looking wheels will fit any skate. White PU has one and not really important flaw – it is coloring over time, so after a few months it won't look as good as new. If it is a serious problem for you, don't worry. Even among Blank wheels you can find a few colored ones.
Undercover Blank 60 mm are the biggest from aggressive only wheels in this collection. This time we get round profile wheel. It is a compromise between speed and balance. These wheels are probably the most universal among Blank aggressive wheels. Round profile allows you to go much faster than flat one (which you can find with 55 and 58 mm wheels) and gives you better balance and damping than elliptical profile (59 mm wheels).
Other parameters of the wheels which were mentioned above are similar. Platform core is a guarantee of durability even when you are dropping from fair heights. Small size of the core ensures that bearing is held in the correct position during your tricks. 90A durometer makes the wheels really abrasion resistant and allows you to easily use them for slides.
Undercover - Blank 60mm/90a (4 pcs.)
0.0
This product has no reviews yet.
Add first !
Customer who bought this product, also purchased