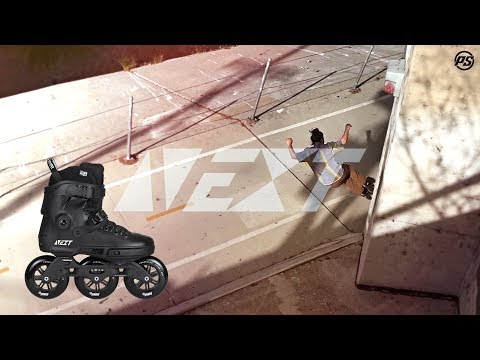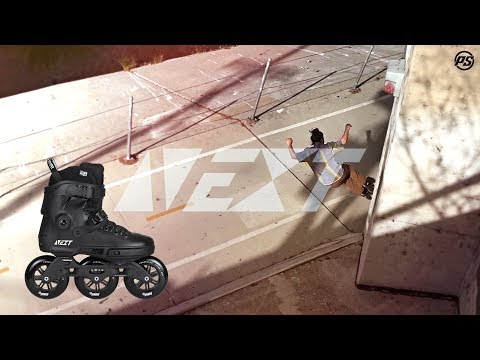 Manufaturer: Powerslide
Art. 908239
5.0
/ 1 review-1
read-review-1
Powerslide - Next Supercruiser 110
pair of skate (2 skates)
tool
instruction
If the ordered goods do not meet your expectations, you have the right to return or exchange them within 14 days of receiving the order.
A product with a physical or legal defect (warranty) can be used to make a complaint within 2 years from the date of purchase.
Costs and shipping methods depend on the total sum of the order and the shipping address - details can be checked here.
Product details
category: freeskate, urban
model: Next Supercruiser 110
boot: Next, Trinity, Glass-fiber reinforced plastic
liner: My Fit Fat Boy Recall Dual Fit
frame: Powerslide Elite casted, 3x110mm, 9.6''
wheels: Powerslide - Spinner 110mm/88A
bearings: Wicked Abec 9
The Powerslide NEXT set new standards in the field of freeskating and urban skating.
For the first time in a history, a hardboot has been equipped with innovative Trinity frame mounting. This three point mounting has allowed engineers to lower the center of gravity in a way which was simply not possible before and make whole skate more rigid. Thanks to these qualities, NEXT give you a superior control and energy transfer, on levels which up to this point were limited to more expensive, one-piece boot freeskates.

Powerslide took great care in making the NEXT boot as customizable as possible, allowing you to adjust it to your anatomy and preferences. High laced boot with two buckles holds your feet firmly. Cuff is equipped with canting system allowing for four different positions, which can be used to counter pronation or supination in your ankles, or simply give more or less movement freedom depending on the height. Moreover, both cuff and the shell can be cut along factory made marking lines, to give more flexibility. Front part of the shell is protected by a replaceable plastic strip which covers not only the sides like traditional sliders, but also the tip. Inside the shell you will find a new version of well-known MyFit FatBoy Dual Fit liner, this time made with special Recall padding which adjusts to your anatomy in body temperature. Naturally, the liner can be heat-moulded for better effect, just like previous versions. It is also laced in the upper part, a feature which allows to secure tongue in place.
NEXT Supercruiser 110 is equipped with Elite frame of 243mm length. It comes with three 110mm Spinner wheels and thanks to Trinity mounting, the balance is as low as possible. This setup is a perfect choice for dynamic urban skating, jumps and slides. Thanks to its versatility, 3x110mm has quickly become a classic of Triskates.
NEXT is a true revolution in category of hardboots made for urban skating – never before there was a skate so rich in adjustment options and with such low center of balance. Supercruiser 110 model is a great choice for everyone looking for a pair of universal Triskates and skaters who want to switch from 4x80mm setup.
About manufacturer
Other products of this producer
Powerslide - Next Supercruiser 110
5.0
1
product reviews
1 review
Most usefull positive rating
( 3 people rated it as helpful )
Great and innovative
I've bought this skates for a bout a month ago and since that time skated only in them. There were some problems with sizing in the beginning but time and heatmolding made their work and now they are absolutely comfortable to use. The feeling of roll in them is amazing. and they perform great on a lot of hard surfaces. A lot of possibilities of personal adjustment. Great skates I must say. If you want to know more, I've made a full video review of them on my Youtube channel : https://www.youtube.com/watch?v=VUOf7hiGSQo
Nik
[&nbsp5&nbsp/&nbsp5&nbsp]
10/12/2018
Powerslide - Next Supercruiser 110
23566
Nik
5
5
Great and innovative
I've bought this skates for a bout a month ago and since that time skated only in them. There were some problems with sizing in the beginning but time and heatmolding made their work and now they are absolutely comfortable to use. The feeling of roll in them is amazing. and they perform great on a lot of hard surfaces. A lot of possibilities of personal adjustment. Great skates I must say. If you want to know more, I've made a full video review of them on my Youtube channel : https://www.youtube.com/watch?v=VUOf7hiGSQo