+1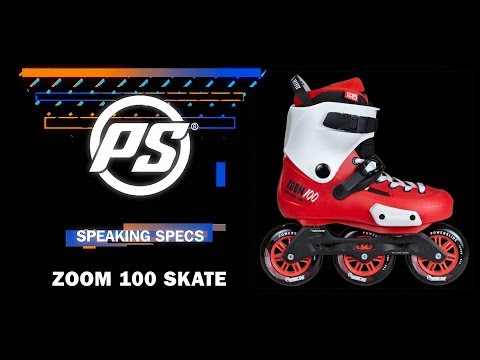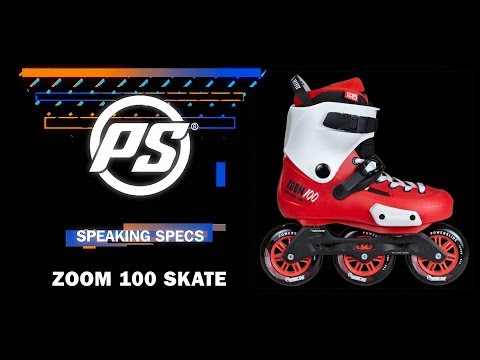 Manufaturer: Powerslide
Art. 880236
Powerslide - Zoom 100 - Red Inline Skates
1 pair of skates (2 skates)
tool
instruction
If the ordered goods do not meet your expectations, you have the right to return or exchange them within 14 days of receiving the order.
A product with a physical or legal defect (warranty) can be used to make a complaint within 2 years from the date of purchase.
Costs and shipping methods depend on the total sum of the order and the shipping address - details can be checked here.
Product details
If you thought that Powerslide said their final word in terms of hardboots based on Trinity mounting with release of NEXT, you are in for a surprise. The brand follows up with new ZOOM skates, which surely will make some noise in lower price bracket segment of freeskates market.
ZOOM's story has started with a desire to create a new shell to replace the one used in low price Powerslide One freeskates (Bronx line) and in aggressive model USD Sway. It soon became evident that new boot exceeded expectations and is also a viable choice for higher class equipment. Designers created a Trinity mounting adapter for new shell and started extensive testing. After months of tweaking and adjusting, ZOOM came to be.
Even though the boot uses a separate adapter to make it compatible with Trinity mounting, a majority of benefits this system brings is transferred to new skates. Three mounting points allowed engineers to lower the centre of gravity, make energy transfer more efficient and provide easier control of the skate. The shell is rigid and long lasting thanks to glass fibre reinforced plastic used for production. Much like in case of NEXT skates, the boot does have high lacing and is secured with two buckles. Outside of the boot is protected with large, replaceable slider. Inside of the shell sits a MyFit Basic dual liner with EVA insole – it ensures a high level of comfort without raising a price of the whole skate. Thanks to possibility to heat-mould it, the liner is one of strong points of ZOOM skates. No other skate in this price bracket offers such great fit customization.

ZOOM 100 are equipped with Elite casted frame of 231mm length. It fits three Hurricane 100mm wheels with Wicked ABEC7 bearings – a setup perfect for beginning of an adventure with freeskating on three wheels. Trinity mounting makes the skate lower and thanks to it, anyone who feels comfortable with 4x80mm will not have any problem with taming 3x100mm setup. This configuration makes a great fit for city skating and will allow to implement freestyle elements in to your ride. Short frame provides agility so great, it is even possible to start playing with freestyle slalom using this setup. ZOOM 100 are also a great choice for people with smaller feet, who usually were limited to 4x76mm setup (the same frame length) but want to have something faster without sacrificing agility. Last but not least, the boot is compatible with all Trinity frames, even the off-road ones – this opens up a path for potential upgrade in the future for those who like to tinker with their skates.
ZOOM 100 are not just a lower-end budget skates. They are, as a whole, much more than a simple sum of their parts. Powerslide has cut costs wisely when creating cheaper sibling of NEXT and while it can be easily spotted in which areas compromises were made, ZOOM skate so good that it is hard to believe they are a budget offering. Smart design has resulted in skates that offer a wide range of possibilities and will satisfy newcomers and experienced skaters alike. Up to this point, triskating market has lacked a solid, lower cost skate which would offer skating experience comparable to more expensive models. The budget constrains usually resulted in skates with high centre of balance, which made the skates less suitable for inexperienced users. ZOOM 100 are a solution to this problem – a true modern, solid and well-designed urban triskates at affordable price.
About manufacturer
Other products of this producer
Powerslide is one of industry's leaders even though it is relatively young company – it has been founded in year 1994. The Germany based brand has entered the market at height of inline skating's popularity, at the time when market was flooded with low quality skates which could be described as toys rather than sport equipment. From the very beginning, Powerslide had one goal: to break the perception of inline skating being a leisure activity for kids and to promote it as a sport for everyone. That's not a surprise considering that company's owner, Matthias Knoll, is a skater himself. As speedskating contender, he breathes this sport and his love for it has been fuelling Powerslide for over 25 years.
If we were to describe Powerslide in three words, these would be: quality, variety and innovation. From the very beginning of company's existence, Germans have challenged industry's giants and competed with them in field of quality. Nowadays they are in lead of the pack when it comes to technology: heatmoldable liners and boots, compressed carbon shells, revolutionary Trinity mounting – these things are relatively fresh and competition is yet to respond. Looking back, Powerslide was the first company to introduce carbon freestyle skate with integrated padding. They were the first company to introduce carbon based aggressive skate. 125mm wheels were introduced to speedskating thanks to them. The introduction of Kizer Advance frame and then Level 2 made a big impact and lead to rapid evolution of aggressive flat frames. Germans were the first company to make triskates a significant part of their offering, starting a new trend. Nowadays, Powerslide are the only company that makes real off-road skates (not to be confused with off-road rollerskis).
This pursuit of change and improvement is unique – no other company in this industry is having a boss willing to take even the craziest of ideas and concepts to production stage. Powerslide also have, without a shadow of doubt, the richest catalogue of products among all skating companies; covering even the most niche equipment made for freestyle slalom, downhill and inline alpine. They have full range of accessories and parts: helmets, protection pads, wheels, bearings, frames and so on. The company is also making rollerskates, providing recreational, roller derby and skatepark models and equipment. It can be safely said that if Powerslide is not making something skating related, chances of other companies having it in their offer are slim to none.
Powerslide have an impressive brand portfolio: MyFit liners, Wicked bearings, Reign hockey skates, USD aggressive skates, Kizer frames, Undercover wheels, Matter wheels, Gawds boots, wheels and softgoods, Prime wheels, Juice rollerskates wheels, Chaya rollerskates, Ennui protection and many others.
What makes Powerslide special are company's people and supporters who create a community around it. Germans support and cooperate with skaters all around the globe. International Powerslide Team is composed of names every inline skating fan should be familiar with and believe us - there are far too many to list them here.
Powerslide - Zoom 100 - Red Inline Skates
0.0
This product has no reviews yet.
Add first !