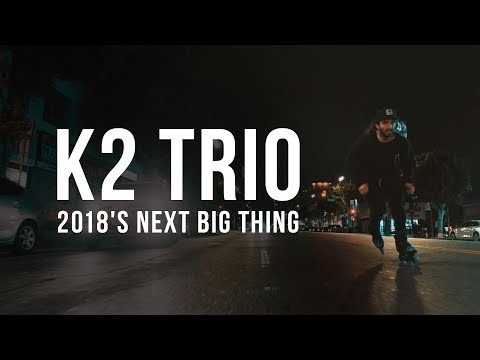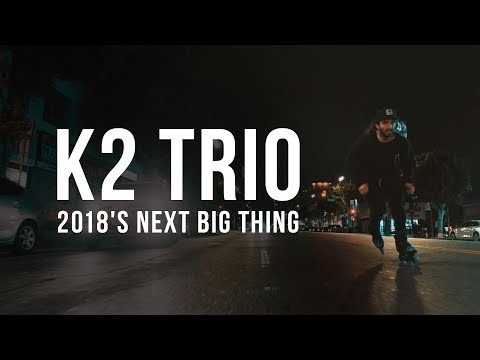 Manufaturer: K2
Art. 30C0240/11/
K2 - Trio 100 - Black/Blue Inline Skates
pair of skates (2 skates)
instruction
If the ordered goods do not meet your expectations, you have the right to return or exchange them within 14 days of receiving the order.
A product with a physical or legal defect (warranty) can be used to make a complaint within 2 years from the date of purchase.
Costs and shipping methods depend on the total sum of the order and the shipping address - details can be checked here.
Product details
The K2 brand is known to public as a manufacturer of ski equipment, but did you know that they have started making skates 25 years ago? Without a shadow of doubt, this USA founded brand is one of the industry's veterans, delivering skates dedicated for users who value comfort. The concept of skate softboot was introduced by K2 – they were the first to produce lightweight, breathable skates supported by reduced plastic skeleton. It is no surprise then, that back when market was dominated by similarly looking hardboots, K2 skates became a huge hit. To this day, the company stays loyal to this concept of skate construction – whether we speak about rec, fitness, aggressive or urban skates, their skates are a synonym of comfort.
K2 are late to triskate party, but it was worth to wait for their own models – because, as always, they are pretty unique compared to other brands offerings. Keen eye will easily spot that Trio boot is an upgraded version of earlier freeskate template – Soulslide. It's a solid and proven design, providing plenty of support and guaranteeing good heel lock while maintaining minimalistic design. There are no buckles on this skate, as the softboot wraps around the foot perfectly thanks to lacing and three Velcro straps. Thanks to these, the skates are lighter and easier to put on – almost like running shoes. The outer material allows for good amount of air flow, with K2 placing the skate in the middle of their three point scale describing ventilation.
The frame use in Trio 100 fits three wheels of maximum size 100mm. It is 248mm long, which makes these skates an adequately stable with excellent manoeuvrability and speed thanks to large wheels. A rare feature present in this frame is rockering – the middle axle can be lowered to make skates turn easier. Both frame and the boot are UFS compatible, which allows for experimentation with different frame types down the line. The skate comes with 100mm 90A wheels and ILQ7 bearings.
It cannot be denied that K2 Trio are not the skates for those who look for hardcore urban skates to withstand a lot of abuse – jumps, slides and so on. Nonetheless, it would be extremely hard to find an equal triskate when it comes to comfort, low weight and ease of use. If you are looking for fast skates to get around the city, ride to work or simply – to skate for fun, K2 Trio are perfect for such applications.
About manufacturer
Other products of this producer
45 years ago, K2 was born as America's ski company on Vashon Island in Washington State's Puget Sound. Renamed in 2003 as K2 Sports, the company today is an international portfolio of 16 world renowned brands and over 40 consumer product categories. Our brands and businesses are world renowned as leaders in design, production, and sales and marketing. Driven by innovation and a passion for the sports enthusiast looking for unique and authentic lifestyle experiences, we market snowboard, snowshoe, bike, in-line skate, alpine, telemark/Nordic ski equipment, apparel and accessories. K2 Sports is what happens when fun meets science and technology.
K2 - Trio 100 - Black/Blue Inline Skates
0.0
This product has no reviews yet.
Add first !